Capacity Building in GIS & Spatial Statistics in Z_GIS, PLUS, Salzburg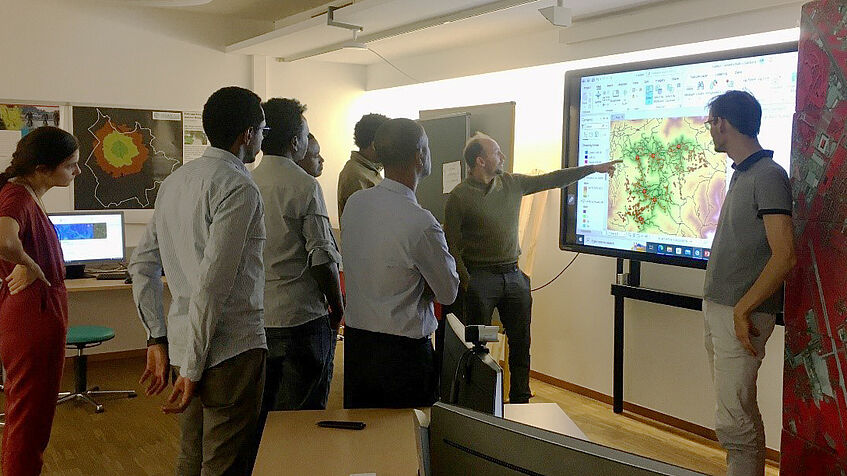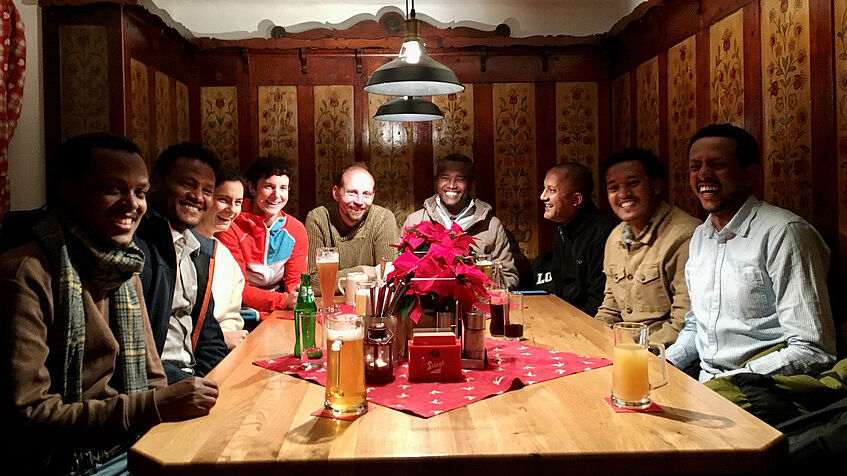 Previous Slide
Next Slide
Activities continued to be in full swing for the Haramaya University (HU) and Vienna (UNIVIE) teams throughout 2022. After the fieldwork carried out in September in Kersa, Ethiopia, the teams met in Salzburg for a week of capacity building in advanced Geographic Information System co-organised by Lorenz Wendt, Getachew Workineh Gella, Florian Albrecht and Stefan Lang of the team of the GEOHUM Laboratory of Paris Lodron University of Salzburg (PLUS).
Over the course of a week, our GIS experts from PLUS taught us what is so special about spatial data and shared their knowledge of spatial data exploration with us. We covered important topics such as geomasking and data protection principles, geostatistical kriging techniques, geographically weighted regression, introduction to machine learning and random forest methods, ... We were able to use the HDSS data of the Haramaya University team and test the new methods and techniques learned using ArcGIS Pro. The data could also be combined with other spatial data sources (from Google Street Maps and other open source projects).
The possibility of such training tailored to the needs of the experts in public health and statistics from HU will undoubtedly be extremely fruitful for future projects, such as those on the spatio-temporal analysis of adolescent mortality in the Kersa region of Ethiopia and the impacts of environmental change on the livelihoods of the population of this same region. It was time to think spatial!
The UNIVIE team Coline & Marion
The participants: Nega Assefa, Merga Deresa, Gezahegn Mengesha, Yohanis Asefa and Gamachis Daraje from the College of Health and Medical Sciences, HU ; Coline Garcia and Marion Borderon from the Department of Geography and Regional Sciences, UNIVIE and Lorenz Wendt, Getachew Workineh Gella, Florian Albrecht and Stefan Lang from GEOHUM, PLUS.